Our ethos is built around high expectations and a commitment to excellence.  We deliver the Australian Curriculum and provide high quality, inclusive education underpinned by an unrelenting belief that all students can learn. We offer a balanced educational program that enhances the social, cultural, academic, sporting, and creative traits of the individual learner. Our school motto, "Success by Work" drives every aspect of school life, capturing our school spirt and future identity. Our vision is for resilient life-long learners who are empathetic, creative, critical thinkers and connected across cultures. Our expectations are built on the values of: Respect; Independence; Safety and Effort (RISE).   The RISE expectations are embedded throughout all aspects of school life and students respond well to our Positive Behaviour for Learning environment which encourages good choices.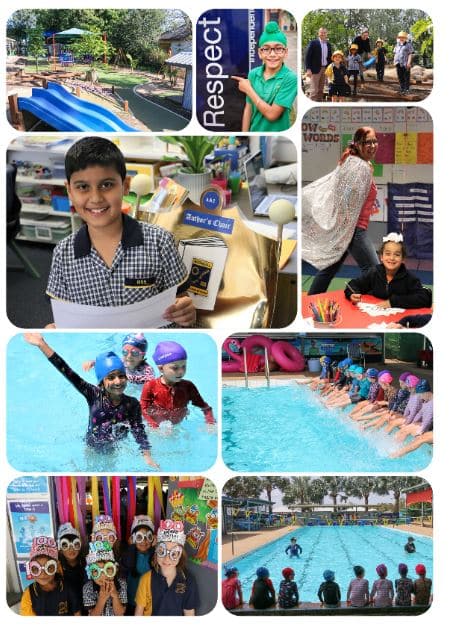 The successful education of children requires a partnership between home and school, with parents and carers playing an integral role. We encourage parents and carers to be actively involved in their children's education through open communication with their class teacher, volunteering for school events or programs and supporting their child's extracurricular interests. At Boondall State School, this partnership begins before your child starts school, with our award-winning Pre-Prep Transition Program designed to support future students and families prepare for life at school. We also have a whole of school approach to reading and writing; with a Junior School Gross Motor Skills program that ensures student's bodies are "primed for learning". All students enjoy weekly Music and Physical Education lessons which includes water safety during terms 1 and 4. Boondall State School always has a strong student representation at local and district sporting events for swimming, cross country, athletics, and team sports. In addition to the standard Australian Curriculum, our students enjoy dance, drama, technology, and German lessons throughout the year and may also participate in extra-curricular activities like Choir, Band, and Code Club.
Boondall State School prides itself on working with our greater community. Proactive stakeholder engagement has seen our campus receive over one and a half million dollars in the last three years for an innovative Prep playground, renovated pool amenities block and new pool equipment. We will soon have a purpose designed Stop-Drop-Go zone and improved facilities for our Outside school Hours Care. The Boondall Primary P&C Association is our committee of parents and citizens who volunteer to oversee the tuckshop and Uniform Shop. They also deliver fundraising events and community services at school such as the "Barracudas" Amateur Swimming Club. Swim Solutions Boondall lease the pool facilities outside of school hours to deliver paid swimming lessons for all ages from babies to adults. YMCA are our outside of school hours care service provider, who provide school families with care on campus for children before school, after school and during school holidays. They are a "home away from home" and strive to create healthier, happier children. Their programming includes engaging age appropriate activities including incursions, excursions, sports, craft, educational and cultural activities.
Boondall State School is not just a school, we are a passionate community of families, teachers, staff, volunteers, and community stakeholders who work together to raise the next generation. If you would like to join or learn more about our school community, please email info@boondallss.eq.edu.au and we look forward to hearing from you.