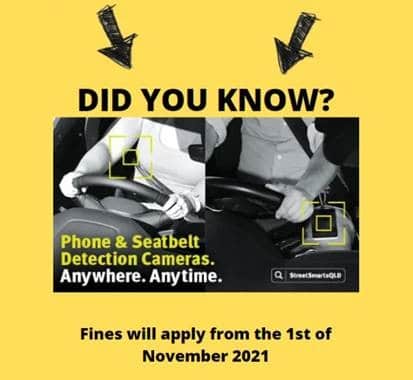 Is it worth it?
Mobile Phone and Seatbelt Detection Cameras are live, right across Queensland, and they don't miss a trick. So, if you or your passengers aren't wearing seatbelts or not wearing them properly, or if you're using your phone illegally while driving, tough penalties apply.
You will also receive double demerits if you are caught again within 12 months. This means you could lose your licence. Is it worth it?
The penalties
Illegal mobile phone use and failing to wear a seatbelt contribute significantly to the number of lives lost and serious injuries on Queensland roads each year. Tough penalties apply.