Arya Pratinidhi Sabha of Qld Inc – Gayatri Maha Yajna
May 28, 2017 @ 10:00 am

-

12:30 pm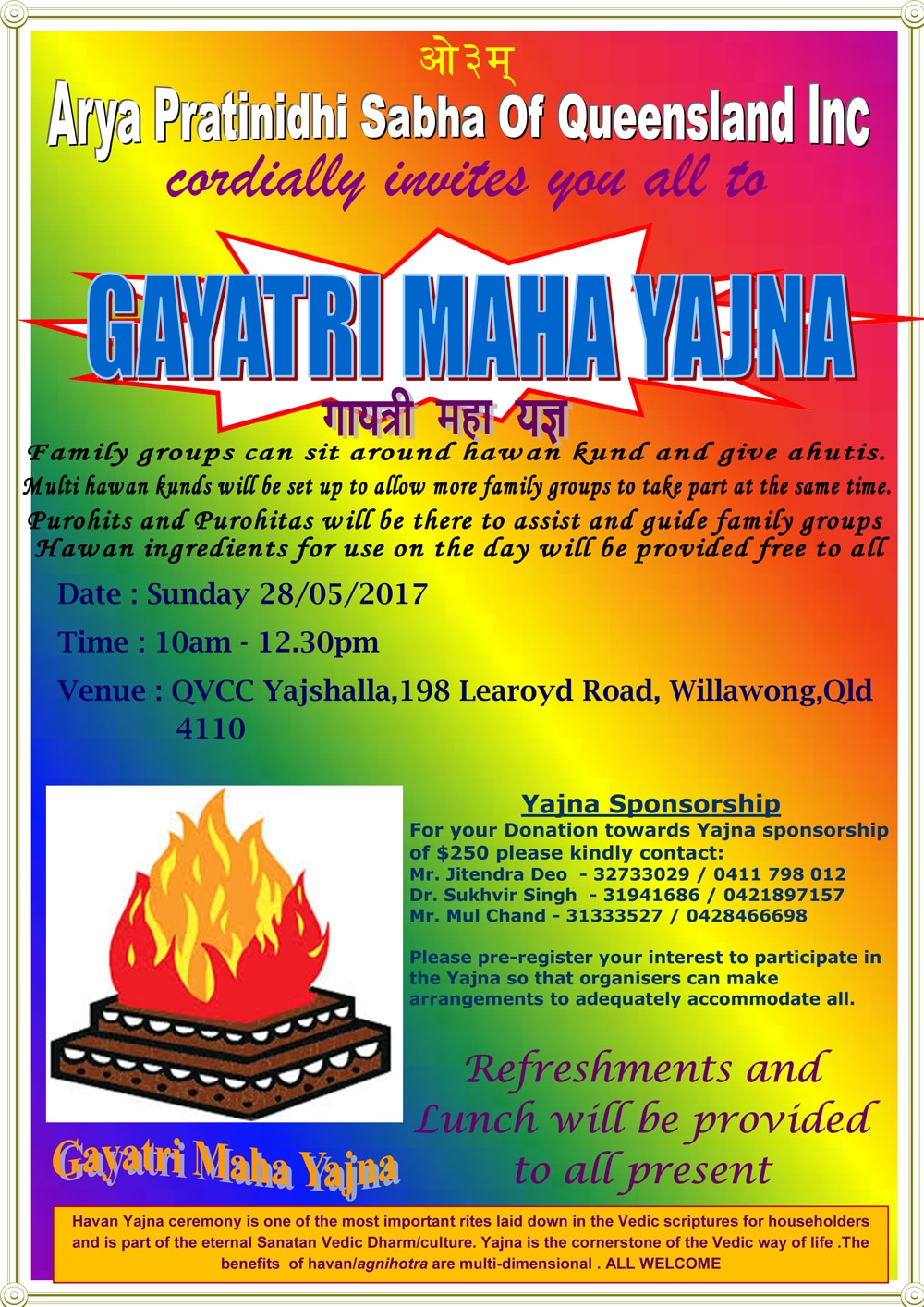 Family groups can sit around hawan kund and give ahutis. Multi hawan kunds will be set up to allow more family groups to take part at the same time. Purohits and Purohitas will be there to assist and guide family groups Hawan ingredients for use on the day will provided free to all.
Refreshments and Lunch will be provided to all present
Yajna Sponsorship
For your donation towards Yajna sponsorship of $250 please kindly contact:
Mr Jitendra Deo 32733029 / 0411798012
Dr Sukhvir Singh 31941686 / 0421897157
Mr Mul Chand 31333527 / 0428466698
Please pre-register your interest to participate in the Yajna so that organisers can make arrangements to adequately accommodate all.
Havan Yajna ceremony is one of the most important rites laid down in the Vedic scriptures for householders and is part of the eternal Sanatan Vedic Dharm/culture. Yajna is the cornerstone of the the Vedic way of life. The benefits of havan lagnithotra are multi-dimensional. ALL WELCOME.
---