BAPS – Satsang Satra
Mar 14, 2017 @ 7:30 pm

-

Mar 20, 2017 @ 9:30 pm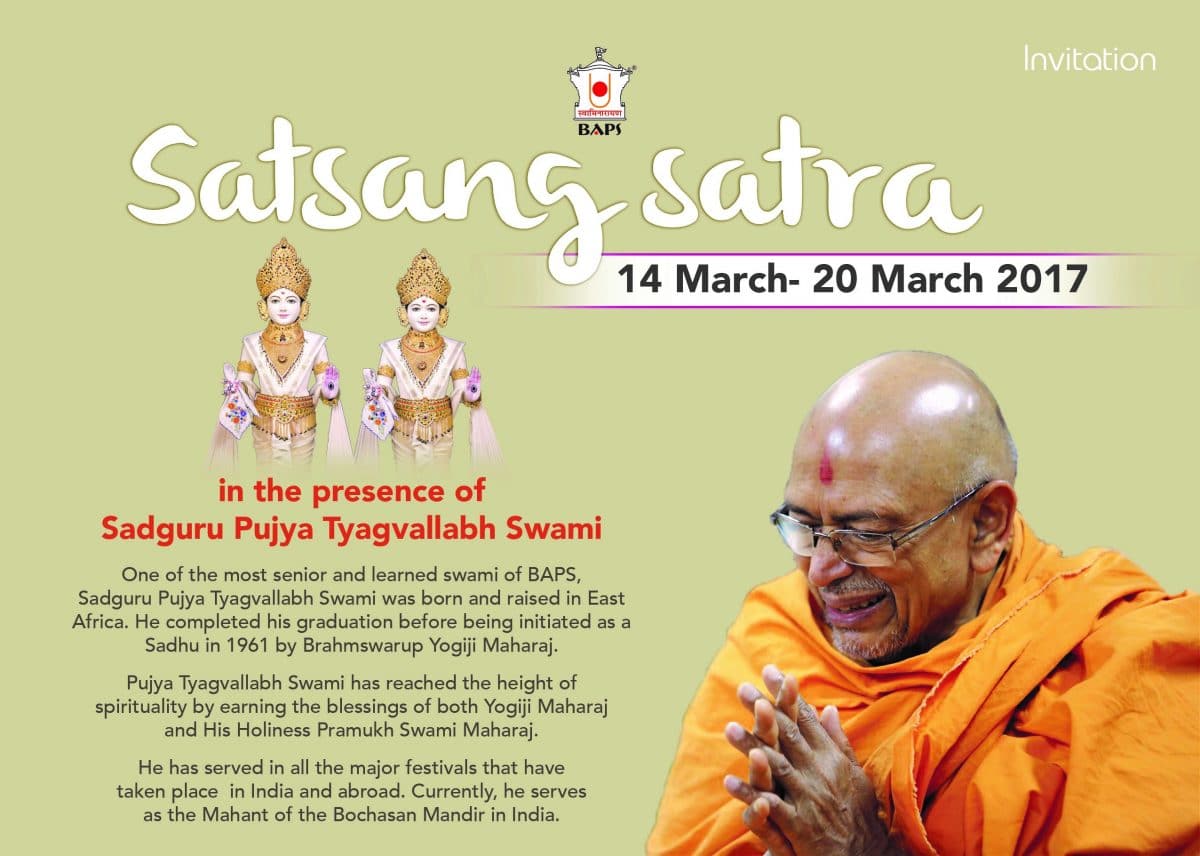 In the presence of Sadguru Pujya Tyagvallabh Swami
One of the most senior and learned swami of BAPS, Sadguru Pujya Tyagvallabh Swami was born and raised in East Africa. He completed his graduation before being initiated as a Sadhu in 1961 by Brahmswarup Yogiji Maharaj.
Puja Tyagvallabh Swami has reached the height of spirituality by earning the blessings of both Yogiji Maharaj and His Holiness Pramukh Swami Maharaj.
He has served in all the major festivals that have taken place in India and abroad. Currently, he serves as the Mahant of the Bochasan Mandir in India.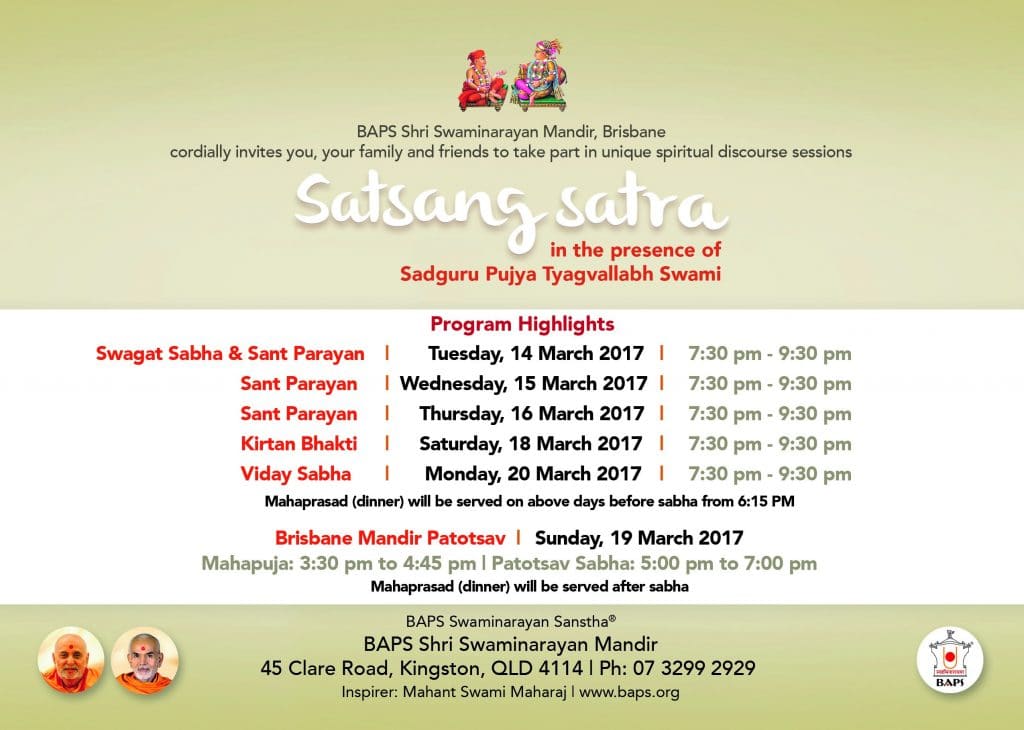 ---