QPAC's OUT OF THE BOX – Festival for Children Eight Year & Under
Jun 21, 2016

-

Jun 28, 2016

Check event for details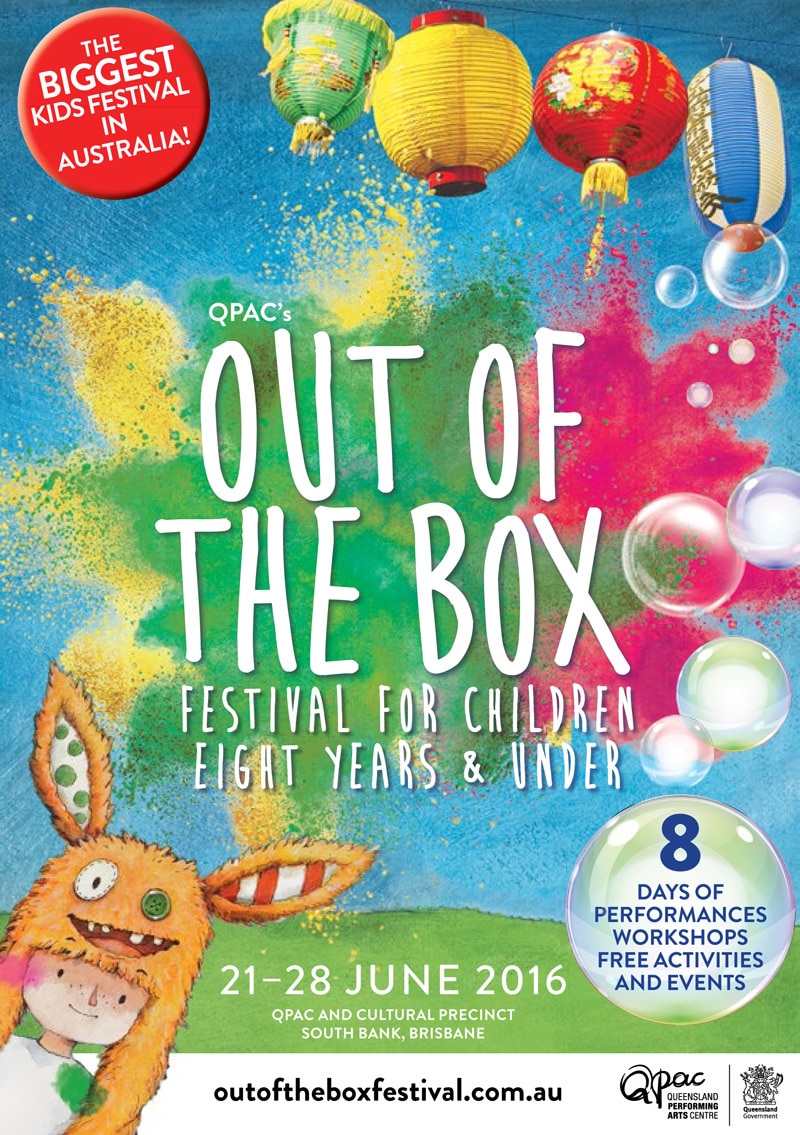 Out of the Box is a biennial festival for children 8 years and under, held at the Queensland Performing Arts Centre (QPAC).
The festival takes pride in its history as a national leader in programming for young children, nurturing children's creativity and imagination.
Out of the Box is 8 days of cultural activity crafted to celebrate and support learning, play, curiosity and discovery for children and their families as they learn and grow together. Out of the Box acknowledges and celebrates the value and importance of the arts in education and life-learning.
This year the program explores the expertise of children, and the concept that every child is a valuable, thoughtful, and insightful member of society who make meaningful contributions to civic life. The program also celebrates children's connection and engagement with Indigenous and Asian cultures, with a particular focus on Indian cultures, customs and art forms.
Out of the Box takes place across the Cultural Precinct, from its hub at QPAC to the State Library of Queensland, Queensland Museum and Queensland Art Gallery | Gallery of Modern Art (QAGOMA).
Since the festival's inception in 1992, QPAC has provided national leadership in the area of early childhood arts education through Out of the Box. The festival is committed to informing and inspiring babies, children, parents, grandparents, care-givers, clinicians and teachers. It is built on the simple foundation that children matter and that arts rich experiences lead to a sense of unfolding discovery in children and adults alike.
Book online or phone qtix on 136246 between 9am – 8.30pm, Monday to Saturday
---