Songs of the Soul Free Concerts
Nov 9, 2016 @ 7:30 pm

-

9:30 pm

Free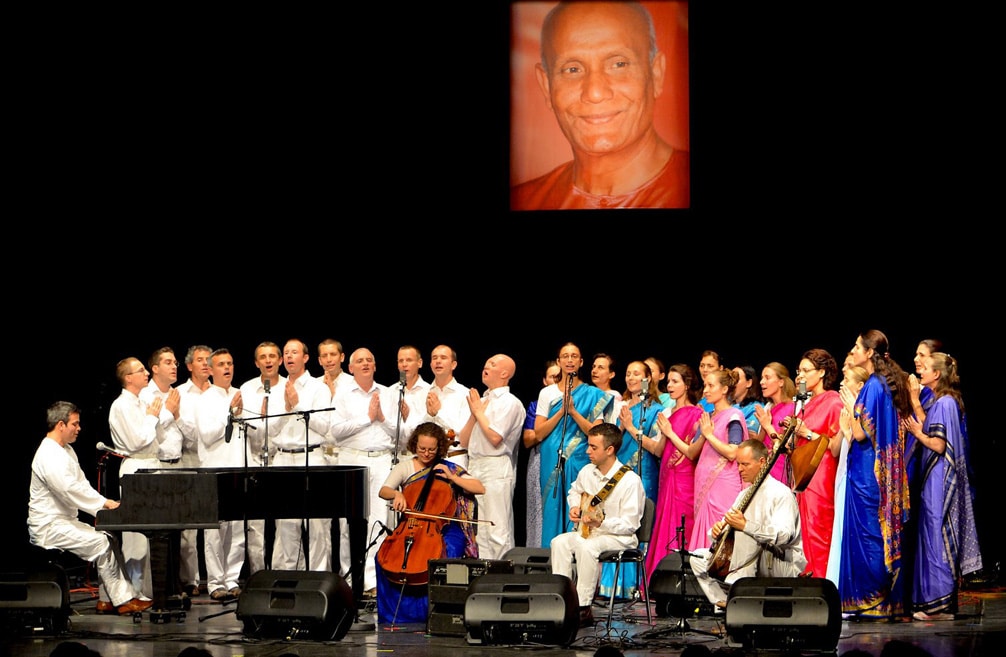 The late and greatly esteemed meditation Master Sri Chinmoy used to travel the world endlessly, offering free concerts of his music to capacity auditoriums. In Melbourne, for example, he filled Hamer hall twice over with only 4 weeks preparation and promotion!
"Music", according to Sri Chinmoy, "is a universal language". He used this medium to engage his audiences in up to two hours of meditative silence while they listened to his performances on esraj, flute, harmonium, piano, organ and cello. It was for him a way of giving audiences an opportunity to join him on an inner journey, as he wove his meditative melodies across a vista of soaring soundscapes.
Sri Chinmoy received acclaim from a wide cross-section of creative luminaries…Ravi Shankar, Paul Horn, Leonard Bernstein and Boris Grebenschikov, to name but a few…who all agreed that the spiritual qualities of his music are sublime and uplifting.
"Sri Chinmoy himself is music…his music is very healing, an experience deep in my heart and beyond words", quoted Paul Horn.
In the same tradition, some of Sri Chinmoy's musically gifted students now travel the world offering free concerts of his music titled "Songs of the Soul", interpreted in classical, contemporary and "world music" genres. Together these performers have put together a repertoire for an evening that will create a richly diverse and inspirational experience.
For lovers of magical, peaceful and uplifting music, the Australian Sri Chinmoy Centres are sponsoring and producing a series of three Songs of the Soul concerts at the end of the year: in Brisbane 9 November, Melbourne on 11 November and Perth on 13 November.
Full details including venues, times and ticket bookings are available at www.songsofthesoul.org Tickets are free but booking is required.

---