The Beehive Laughter Club
Apr 16, 2016 @ 9:00 am

-

10:00 am

Gold Coin Donation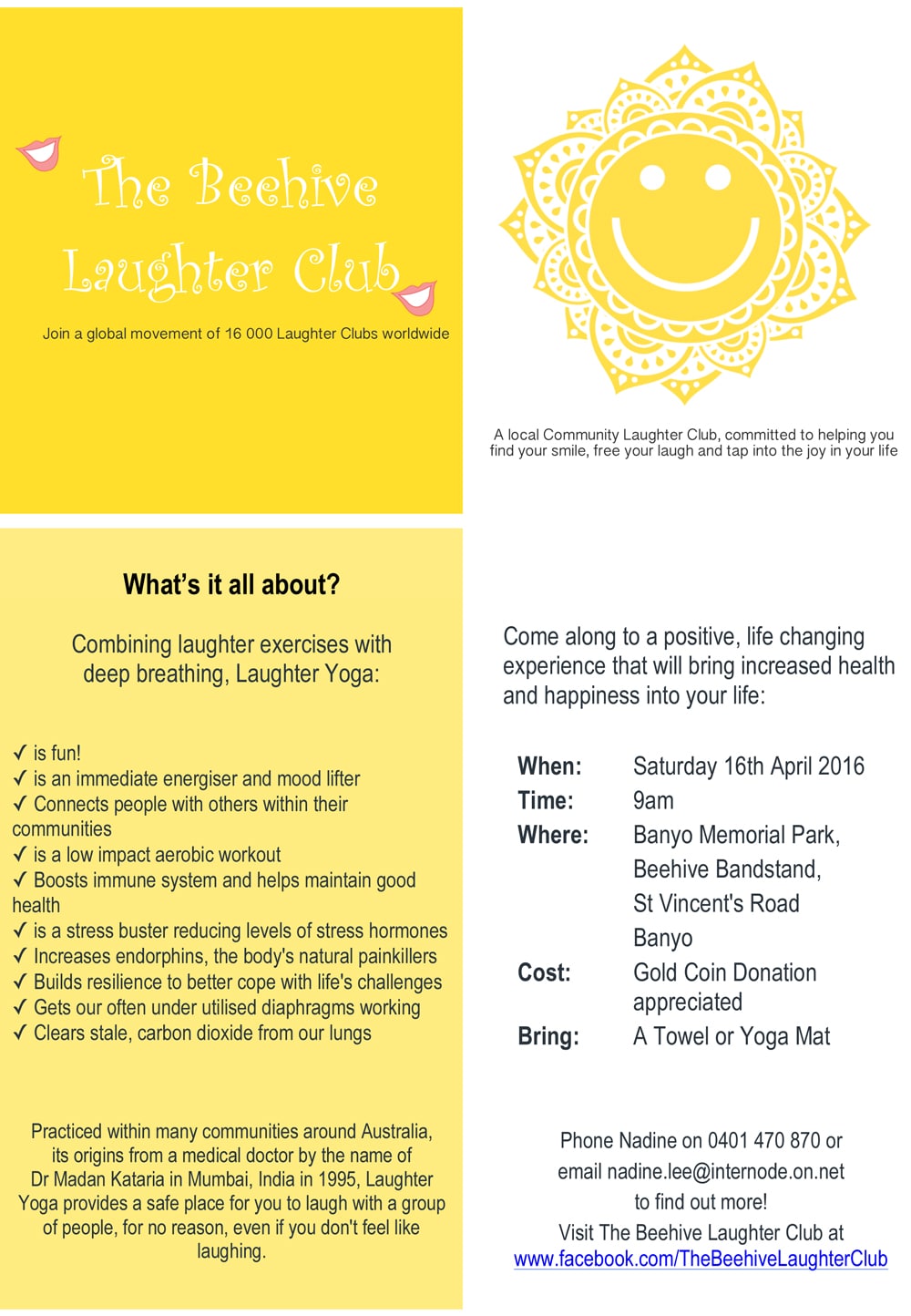 Come along to a positive, life changing experience that will bring increased health and happiness to your life.
What's it all about?
Combining laughter exercises with deep breathing, Laughter Yoga:
is fun!
is an immediate energiser and mood lifter
Connects people with others within their communities
is a low impact aerobic workout
Boosts immune system and helps maintain good health
is a stress buster reducing levels of stress hormones
Increases endorphins, the body's natural painkillers
Builds resilience to better cope with life's challenges
Gets our often under utilised diaphragms working
Clears stale, carbon dioxide from our lungs
Practiced with many communities around Australia, its origins from a medical doctor by the name of Dr Madan Lalaria in Mumbai, India in 1995, Laughter Yoga provides a safe place for you to laugh with a group of people, for no reason, even if you don't feel like laughing.
---