Report by Sadhvi Shivjyoti Puri
THE Shivaratri celebration in Brisbane Ashram, Sri Alakhpuriji Siddha Peetha Parampara (Yoga in Daily Life) evoked a sense of peace, wellbeing and blessing to all present. The ceremonies were conducted by His Holiness Vishwaguru Paramhans Swami Maheshwaranandji and Acharaya Rajan Sharmaji.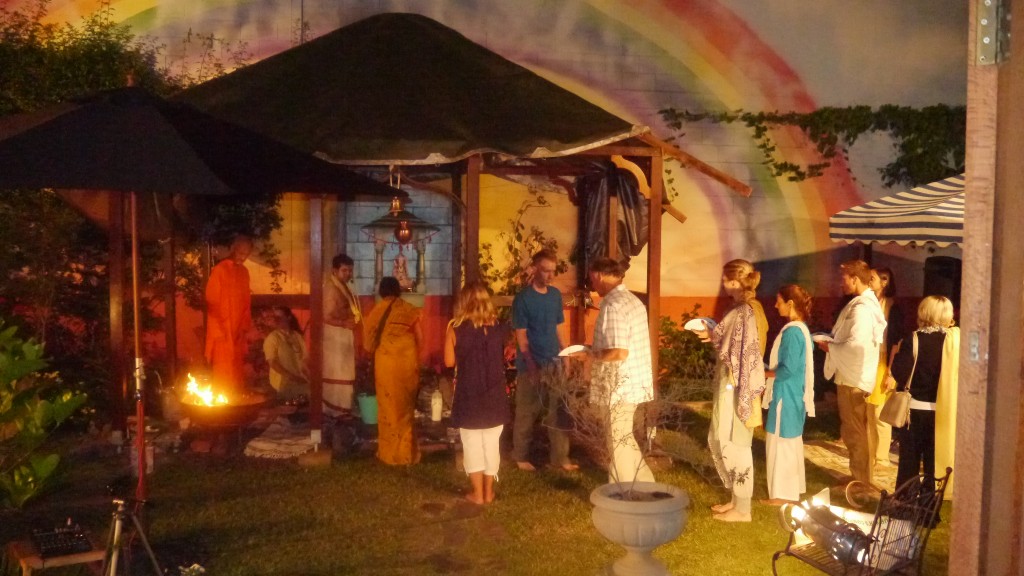 The enlightened influence of Vishwaguruji's presence and discourses were a magnificent compliment to the wonderful ceremonies and puja perfectly conducted by Acharaji, who has recently moved from Nepal to Sydney.
People from all over Brisbane attended the function, which was held in the Ashram Garden and newly constructed Shiva temple, open to the public on Mondays from 7 – 11am, anyone is welcome.
While the Ashram is open daily for Yoga, Meditation and Sadhana classes, there is certainly a deep spirituality which underpins every aspect of Ashram life, the guidance of Vishwaguruji and regular Satsangs make it a truly unique doorway for modern people to glimpse authentic Yogic life, and find a solution to their daily dilemmas, or space to clear the mind and gain fresh perspective.
Celebrations as Shivaratri remind us of the necessity to continue on our spiritual way with increased fervour and dedicate more of our time for the attainment of self-realization.