U A Lions held their annual Christmas dinner at Asian Plus Kitchen and Bar in the Skygate dining precinct (DFO) of Brisbane Airport on 5th Dec 2020. Asian Plus Kitchen and Bar is a fresh new Asian Fusion restaurant offering a selection of traditional Asian Dishes with a special twist of Western Cuisine.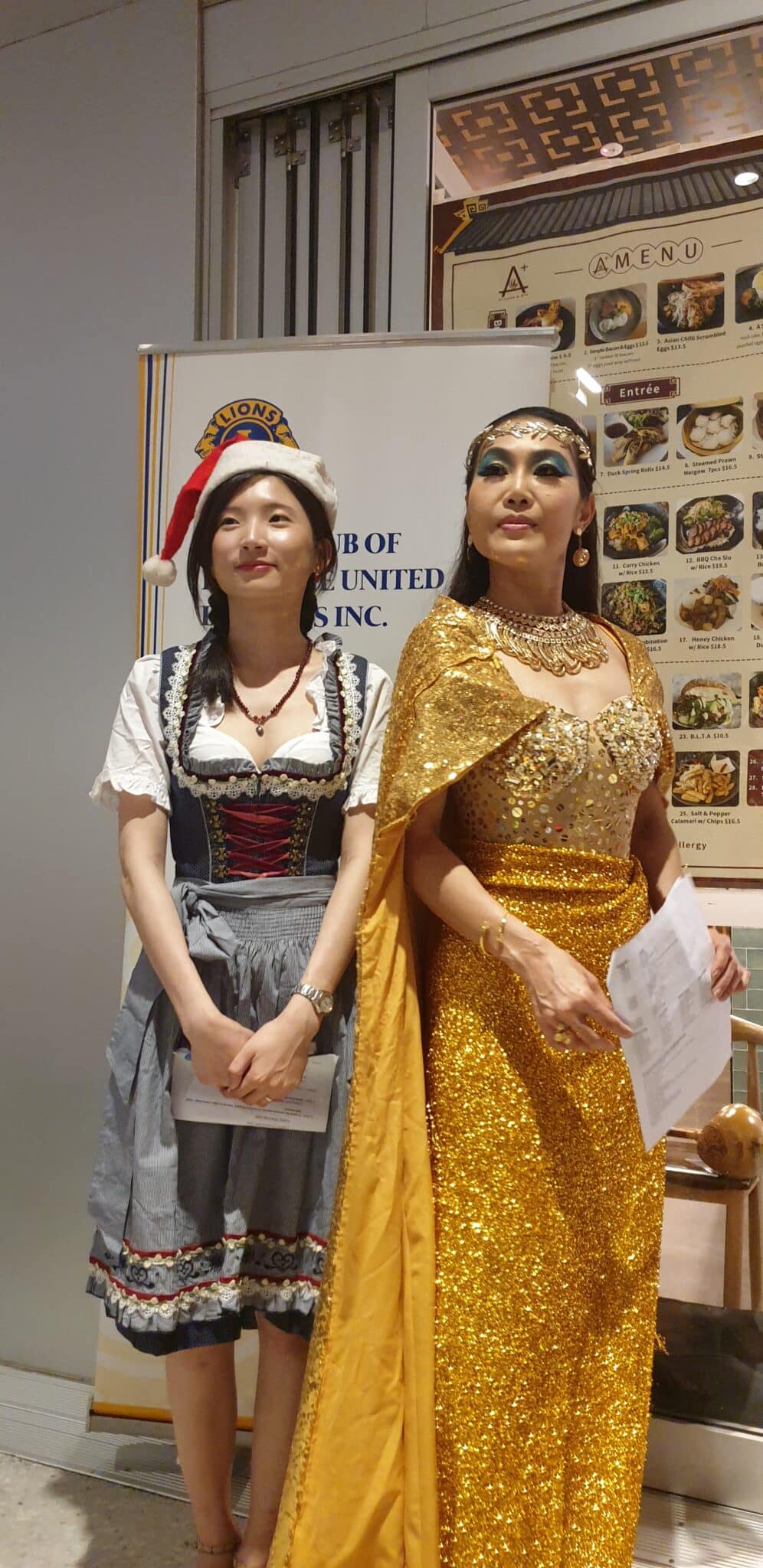 U A Lion usually hold their annual dinner at Marriot or similar inner-city venues, but this year due to covid 19 the event was a scale down version. U A Lions 2020 Christmas dinner was a fun night with great food, drinks, lucky door prizes, fun games and wonderful company.  UA Lions was founded in 2015, They aim to bring together people from diverse cultures and a wide range of industries to serve our community. They aim to create exciting and dynamic opportunities for their members and to be the positive influence we want to see in the world today, through fundraising events as well as collaborations with business partners and community service.
The UA Lions is devoted to aiding those in need. United in our network of philanthropic and passionate contributors, we are ready to give our best!
The live entertainment included The khim, a stringed musical instrument derived from the Mesopotamian or Persian Santur. It is similar to the Hammered Dulcimer or Cimbalom. This khim was introduced to Cambodia, Laos and Thailand from China, where a similar (though, since the late 20th century, usually larger) instrument is called yangqin It is played with two flexible bamboo sticks with soft leather at the tips to produce a soft tone. This instrument can be played by either sitting down on the floor with the khim on the floor, or by sitting on a chair or standing while the khim is on a stand. The khim produces a bright and expressive sound when played. It is made of wood, with brass strings that are laid across the instrument.
The raffles were conducted in an innovative manner under the guidance of past president John, the overall winner had to be Ron Baker who kept winning, well it was his special night being his birthday. The best dressed male and female was by public judging, another very effective manner were everyone gets a chance to vote. Overall an enjoyable night with great company, President Carl Millar thanked everyone for coming and thanked John for accommodating the event at his venue. He promised the 2021 will be much bigger under the back to normal circumstances.