Nelson Mandela Day celebration 2020 was to be held on Saturday 18 July at Queensland Multicultural Centre, 102 Main St, Kangaroo Point QLD, but was postponed due to Covid 19, and celebrated on 5th Dec 2020 at the same venue. Celebrated usually on July 18, Mandela Day is an annual international event adopted by the United Nations.
The overarching objective of Mandela Day is to inspire individuals to act to help change the world for the better, and in doing so build a global movement for good. Ultimately, it seeks to empower communities everywhere. African Professionals of Australia (APA)-Queensland, partnered with Access Community Services Ltd, in hosting this event.
This event brought together the community and friends of African Professionals of Australia to celebrate Nelson Mandela's life and legacy and reflect on how everyone can be part of a global movement, taking his life's work into a new era and changing our world for the better.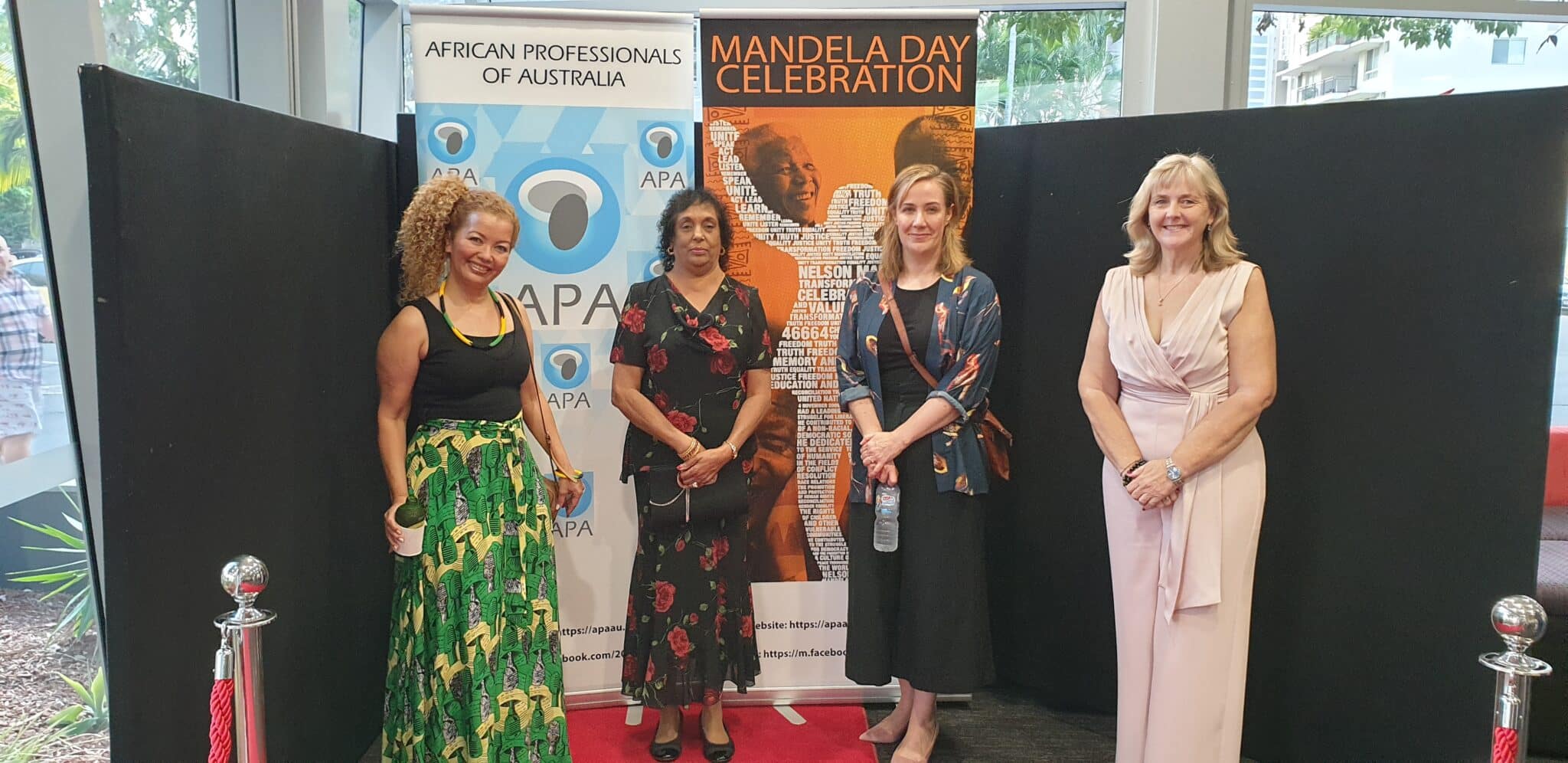 Guests can expect a red-carpet extravaganza, ranging from music, dance, poems, international cuisine, and live entertainment.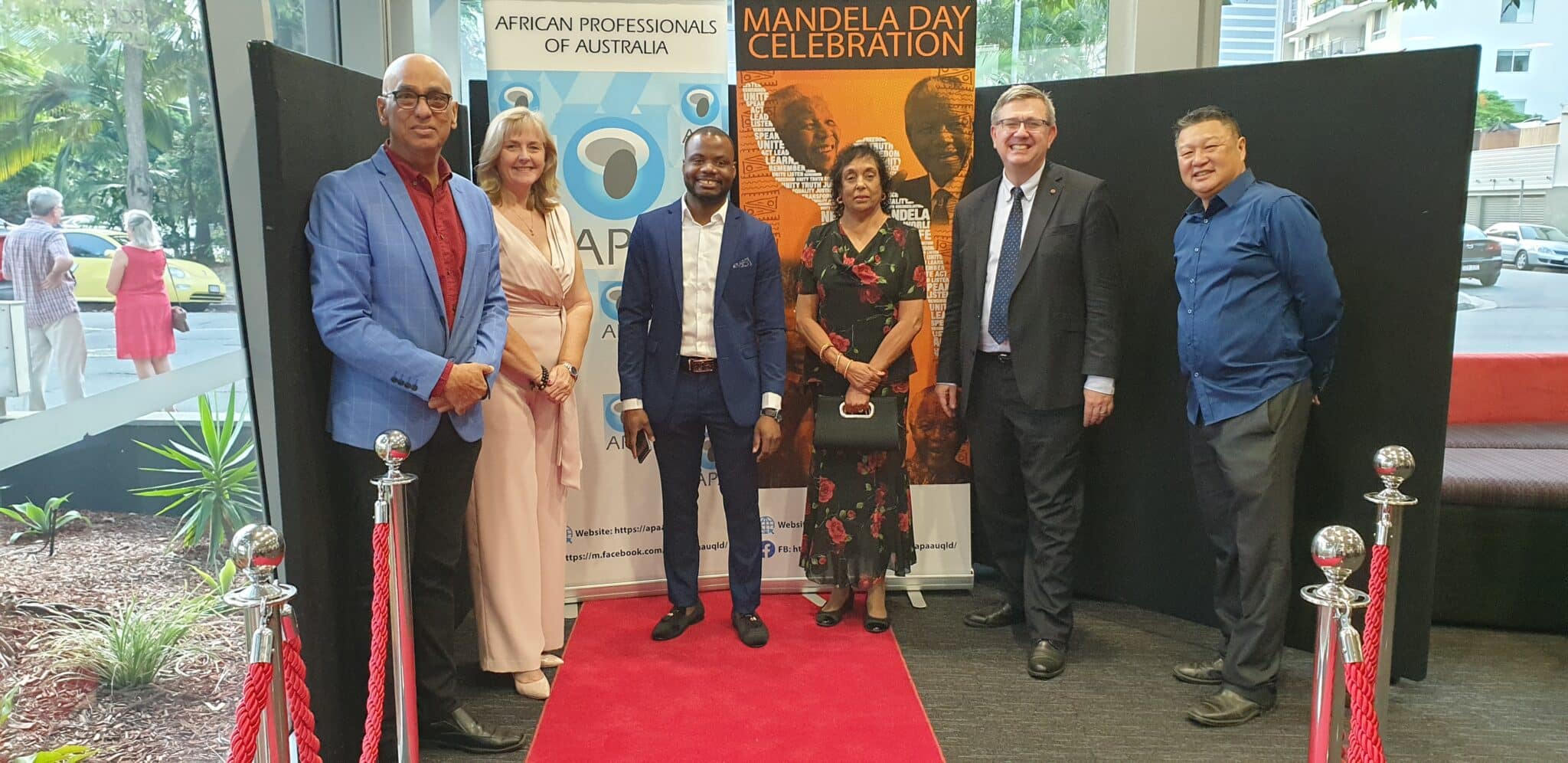 The celebration has become a platform for Professionals, international students, researchers, industries, Governments, policy makers and other stakeholders to learn about Nelson Mandela's life and legacy.
The event began with meet and greet a in the foyer from 5:00 Pm invited guests, the red-Carpet photo booth became very popular as many community leaders and politicians met in person after a long time.
Master of ceremonies were Ms Orode Eke-Okoro, vice president of African Professionals of Australia-Qld and Mr Pele Ramdhani, board member African Professionals of Australia-Qld
Stage shows included Pinksta & Swaussy Fire Band, poems by Ms Anisa Nandaula, The DR Congo Dance performance, Tichawona Noble Mashwa Mbira, Bolivia Marka Dance Group, The unbreakable Dance Crew. All the performances were truly a diverse blend pf music culture and people, carefully selected in honour of the Icon-madiba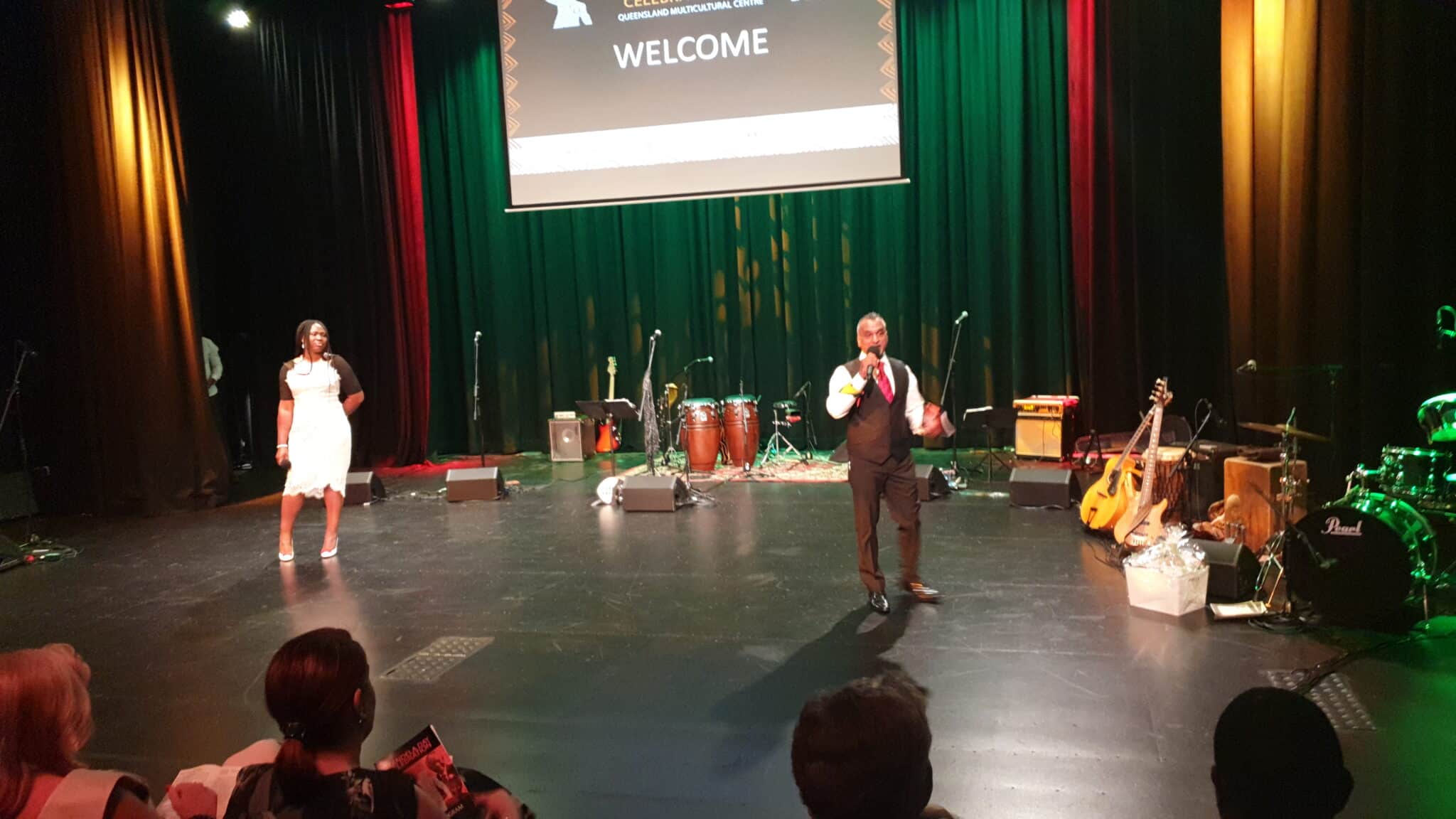 Speeches included Robert Mukumbozi, president of African Professionals of Australia Ltd Queensland, Video message by Gail Kerr OAM, Lisa Ward – access services, Senator Paul Scarr – representing Prime Minister, The Hon Scott Morrison MP, Councillor Angela Owen representing Lord Mayor Adrian Schrinner, Video message by Antonio Guterres, UN Secretary General, Mr Beny Aterdit Bol, President Queensland African Community Council. The well planned and delivered event concluded with acknowledgement of sponsors, vote of thanks and the much-awaited photo session with media interviews.