Kairali Brisbane Inc is a non-profit, non-political, non-religious community and cultural organization, established by Malayalees in Queensland. It is a voluntary organization established to enable its members both individually and corporately to preserve, promote the culture and traditions of Kerala and the Malayalam language. The Association values the unique heritage of the members ancestral links, cultural and traditional ties with Kerala, India.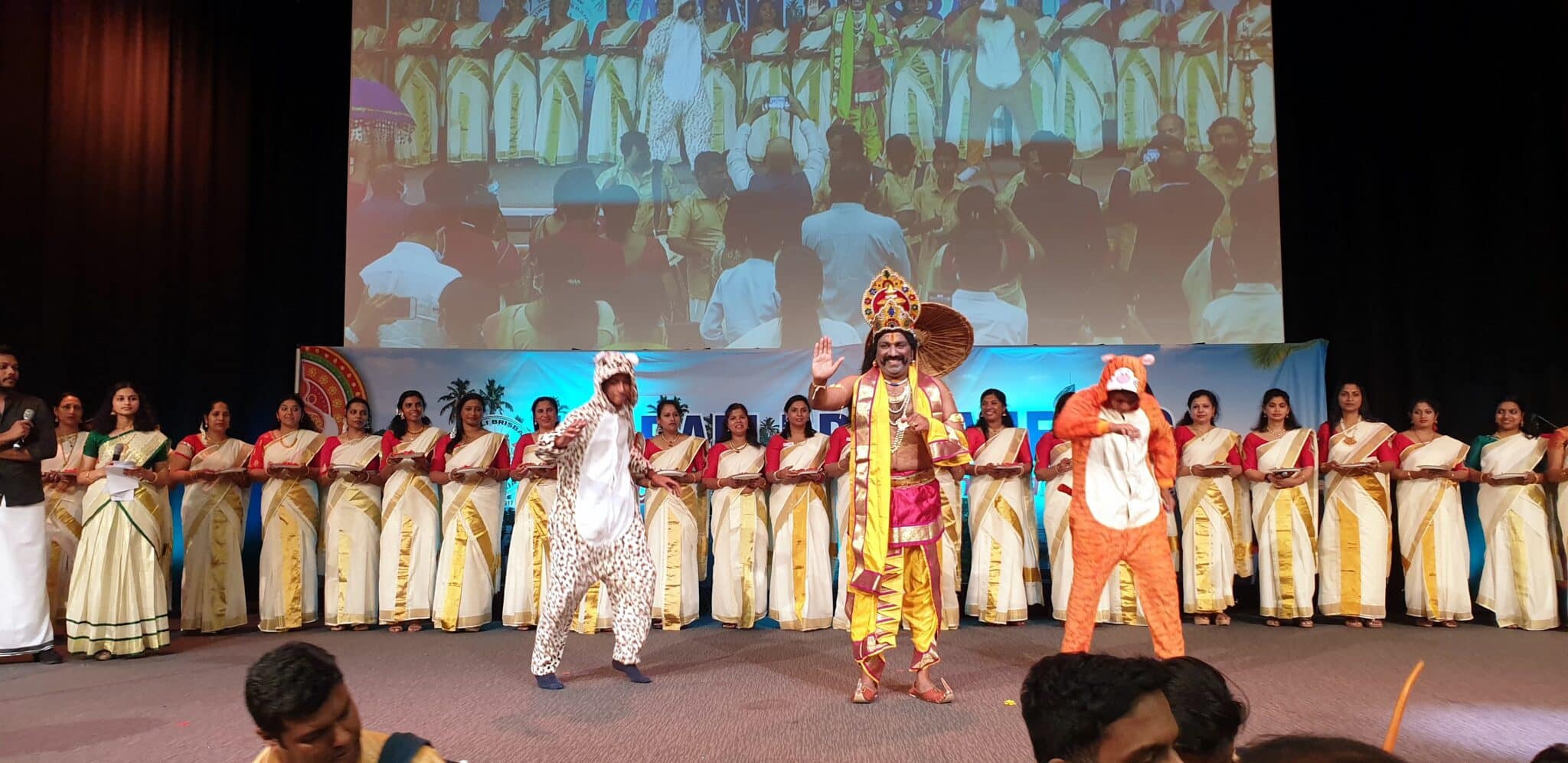 Kairali Brisbane celebrated Onam festival on 11th September 2021 which is a symbol of King Mahabali's annual homecoming. In Kerala, it is believed that King Mahabali's reign was the most prosperous time for the state.
The event held at Unidus community centre was a testament to the hard work of the committee in the deliverance of such a high standard function. From the outset, one could feel the vibrancy and the welcoming nature of the event organizers.
From registration to seating everything was managed professionally. As per the COVID19 restrictions, limited numbers of patrons could be served lunch at a time and that was managed by color-coding the tickets.
The traditional meal (Onam Sadhya) was served in its true manner and the service by the committee members was second to none and the food was in plentiful.
Overall, a highly successful event very professionally organized and managed.
Kairali Brisbane extends their sincere thanks to Satheesh, Kairali Brisbane's Maveli 2021-22. They also thanked Roby J Thomas for the beautiful make up of Maveli.