BRISBANE Rotary Club of Brisbane International (RCBI) presented another blockbuster full house of enjoyable, thrilling and exciting evening on Saturday 4th September at the Unidus Community Centre. Dubbed as Bulawood, typically a fusion of Pacific Island culture and vibes, had over 320 guests making the most of the relaxed COVID-19 restrictions in Queensland. Being the flagship fundraiser of the club for the year, the community is guaranteed to support our planned International project 'Project Tatana' as the major beneficiary of the profits. Project Tatana is the brainchild and 'My Why' project of club member Sabi Koregai. A fully equipped library with two computers will see students of Tatana village in PNG build on their educational resources leading to better educational outcomes.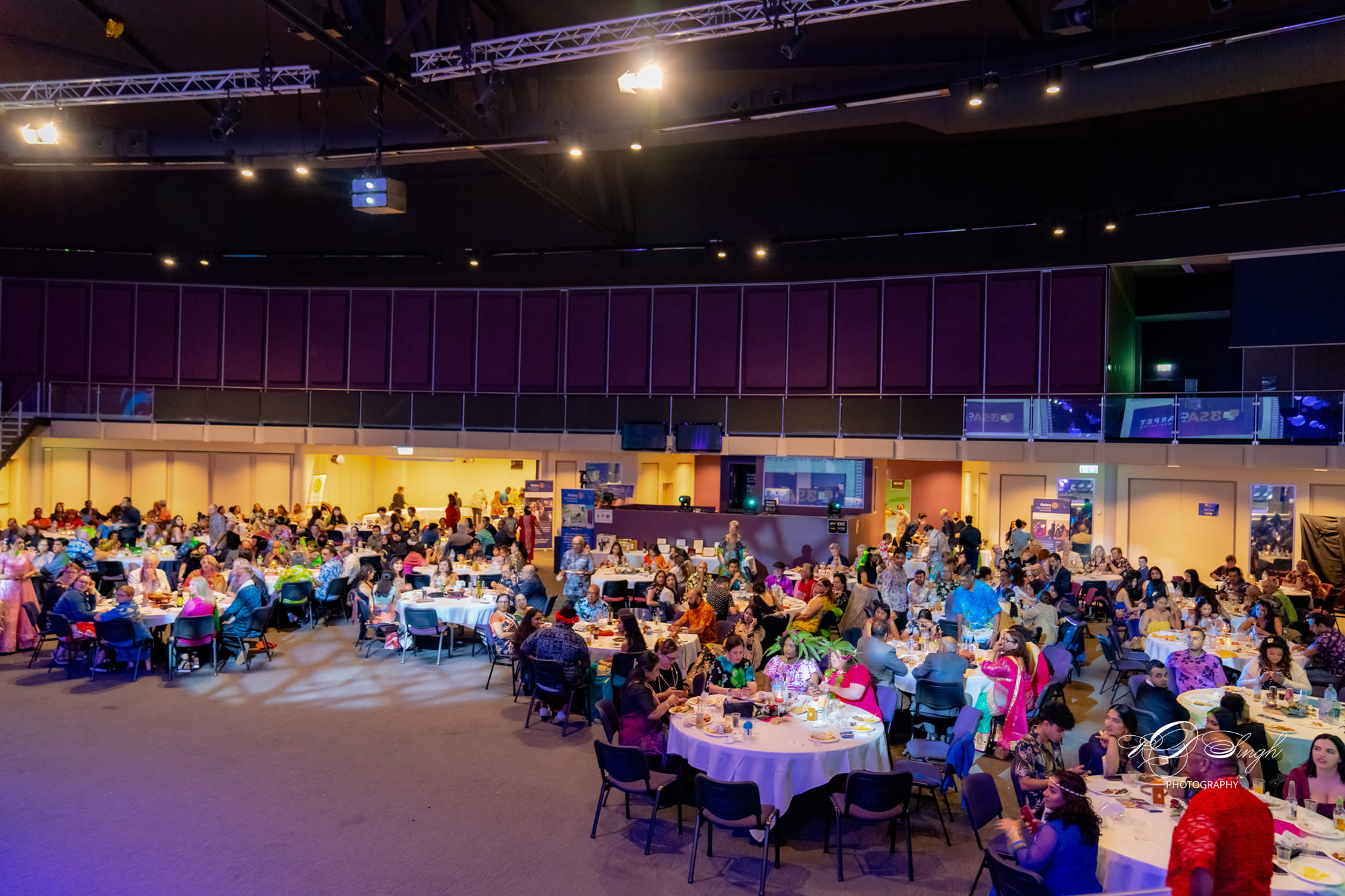 An event of this magnitude also supports various other local projects that continuously require injection of funds from the club to continue to make a difference in the lives of people. The evening indulged in a fusion of traditional PNG performance, Fijian Meke – a dance and Lovo or 'Hungi'- food, fused with energetic and exhilarating Bollywood performance and sumptuous Indian cuisine. Of course, like in previous years, the performance by members was superbly choreographed by member Neelam Naidu. Well done event of Rotary Club of Brisbane International!
We are forever thankful to the wider community for embracing our club events and coming out in large supporting in whatever way it can. If you have missed out on this event be sure to follow our Facebook page (@turningconversationsintoactions) to know more about our next event.
Event Chairperson: Abdul Azam, Club President: Subhashni Singh