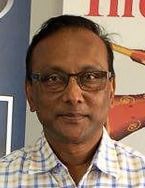 Dear reader, it is with much joy we bring to you the word of God. Too many people go through life with a feeling of low self-worth and value. Often, we value ourselves by our success, the work we are doing, our achievements, how somebody treats us, the place we live, and the car we drive. But once somebody hurts you, business goes down; the job is gone, then we feel less valued.
There are so many people trapped in this, and it restricts them from rising higher because of what they have heard other people say about them or how they feel about themselves.
But when you realise that your true worth and value can only from your Heavenly Father than how someone treats you, your mistakes, or what someone says to you or about you, doesn't lessen your value. The money you earn, where you live, the place you work does not decrease your worth.
The reason some people mistreat or devalue you is that people have struggles, they have weaknesses, and emotional issues. They cannot see what's on the inside of you. Only God does. This is what happened to David in the bible. While his relatives saw David as a shepherd boy, God saw him as a king and rule over the nation of Israel. People saw Abraham as childless and without a future; God saw him as the fathers of many nations, kingdoms, and people.
In the scriptures (Acts 16 v 16-40), we read how Paul and Silas, while preaching in Macedonia, were followed by a girl possessed with a spirit of divination, who brought her employers much profit by fortune-telling. For many days she kept saying, "These men are the servants of the Most-High God, who proclaim to us the way of salvation." But one day, Paul, being annoyed with her constant talk, commanded the spirit to leave her in the name of Jesus. When her masters saw their hope of profit was gone, they dragged Paul and Silas to the magistrates, where they were beaten and put in jail. They dragged them down to their level and put them in a trap/jail. But people do not know your value. Only God does. People can only judge you and see you from what is on the outside of you, but only God knows what is on the inside of you. So, in the middle of the night, Paul and Silas were praying and singing praise to God. Suddenly, there was an earthquake, the foundations of the prison were shaken, the prison doors opened, and everyone's chains were loosed. The whole scene changed because Paul and Silas refused to let people decide their value and let God have the final say.
Here are 3 things we can learn from Paul and Silas.
Just because someone cannot see your worth and value does not mean you don't have it. It just means that those people are struggling with their worth and feel that everyone should be like them. When their profit was gone, the masters of the girl felt so little that they dragged them to their level. They had them whipped and placed in a prison. In their minds, they were already imprisoned and wanted to drag Paul and Silas with them.
Most people don't see things and people as they are. They see things through their perspective and feelings. When someone talks about your weaknesses, the mistakes you have made, your struggles, the work you are doing, then it is most likely they are not describing you but their struggles and pain. Please don't fall into the trap of believing and agreeing with them. They are speaking their life, not yours.
No one can make you feel smaller without your consent. Some people had Paul and Silas locked up in prison. But instead of getting to their level, they knew that what God had started in them would see them to the finish. So, in the night, they were praying and singing. By the morning, the whole scene had changed. The prison keeper became a believer in Christ. The magistrates were pleading and apologising while Paul and Silas received honour, respect and, after much success, departed from the city.
God bless you
Pastor Joseph Dass
josephdass@optusnet.com.au